04 October 2022 - Event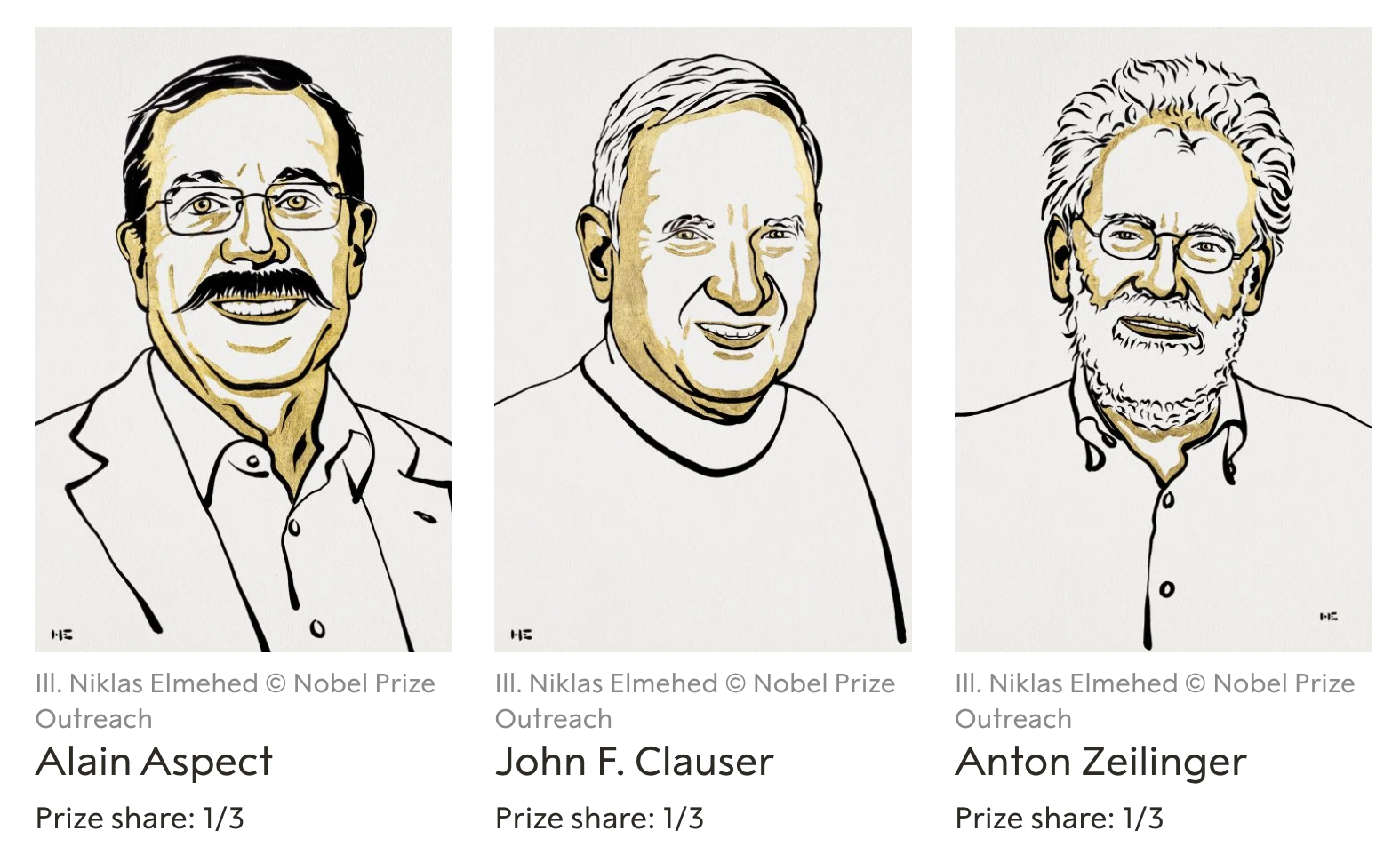 Nobel Prize for entanglement
We are happy to spread the news that this year Nobel Prize was awarded to our distinguished colleagues Alain Aspect, John F. Clauser and Anton Zeilinger for their experiments with entangled photons, establishing the violation of Bell inequalities and pioneering quantum information science. As said on the NobelPrize website "their results have cleared the way for new technology based upon quantum information" and we know what they are talking about.
CONGRATULATIONS!!! https://www.nobelprize.org/prizes/physics/2022/summary/.
---
26 September 2022 - Event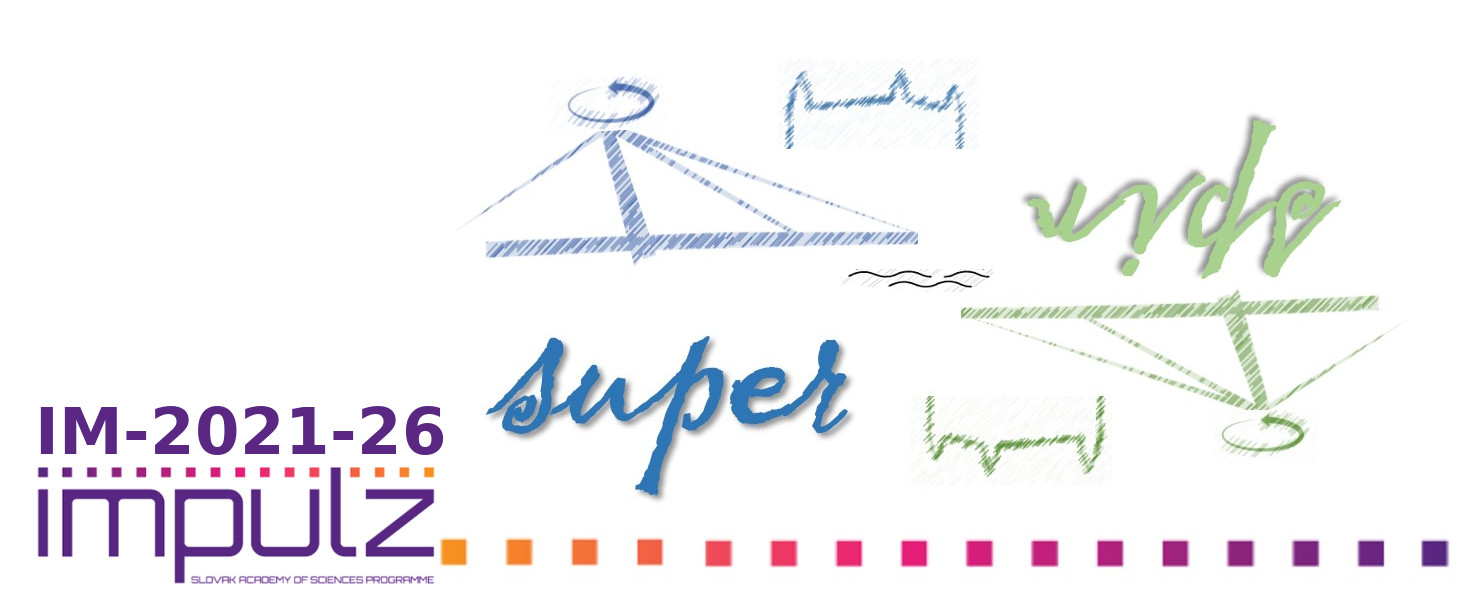 Miniworkshop on superconductivity
when? Oct 03-05, 2022
where? Institute of Physics SAS, Bratislava, Slovakia (Auditorium QUTE)
program: pdf
organizers: Denis Kochan, Maria Surovcova, Angelika Winczerova, Mario Ziman
supported by project SUPERSPIN (IMPULZ)
---
05 June 2022 - Summer school
Quapital summer school 2022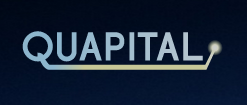 When? September 04 - 08, 2022
Where? Smolenice Castle, Slovakia | https://kcsmolenice.sav.sk/en/
More information, including schedule, here: http://qute.sk/quapital2022.html
---
09 May 2022 - Stretnutie
Kvantové rendezvous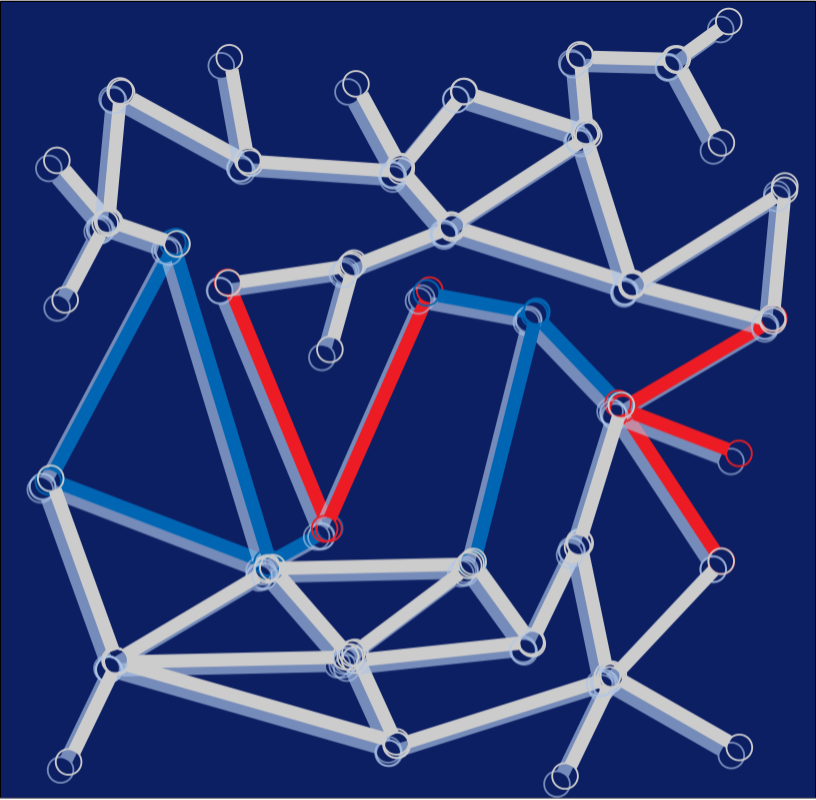 Národné centrum pre kvantové technológie zorganizovalo stretnutie, ktorého cieľom bolo informovať o najbližších cieľoch a aktivitách v oblasti kvantových technológií a bližšie previazať zástupcov kvantovej komunity na Slovensku.
Dátum: 29.6.-1.7.2022
Miesto: Kongresové centrum Smolenice, Zámocká 18, 919 04 Smolenice | https://kcsmolenice.sav.sk
Program nájdete tu: http://qute.sk/qrendezvous2022.html
---
07 April 2022 - Popular
Na Slovensku budujeme ultrabezpečnú kvantovú komunikačnú sieť
Kvantové šifrovanie je neprelomiteľné a tak zabezpečuje najvyššiu možnú úroveň ochrany informácií. Preto vznikla Európska iniciatíva euroQCI s cieľom vybudovať naprieč Európskou úniou takto zabezpečenú kvantovú komunikačnú infraštruktúru, do ktorej je zapojené aj Slovensko. Na Fyzikálnom ústave Slovenskej akadémie vied už prevádzkujeme prvú európsku cezhraničnú kvantovú linku medzi Viedňou a Bratislavou. Táto linka je určená pre výskumníkov, aby zlepšovali stabilitu a kapacitu prenosu a na základe toho vylepšili pripravované linky pre kvantový internet. Do piatich rokov vznikne Slovenská kvantová komunikačná infraštruktúra, ktorá bude pokrývať 12 miest a bude postavená na existujúcej optickej komunikačnej infraštruktúre siete SANET. Viac vo videu porozpráva Doc. Mário Ziman.
Zdroj: https://fb.watch/cO0tG1sADl/.
---
17 February 2022 - Popular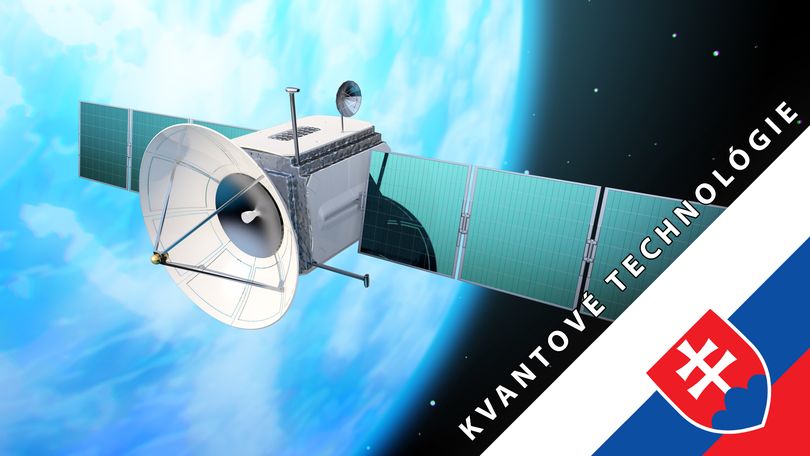 ---
07 January 2022 - Webpage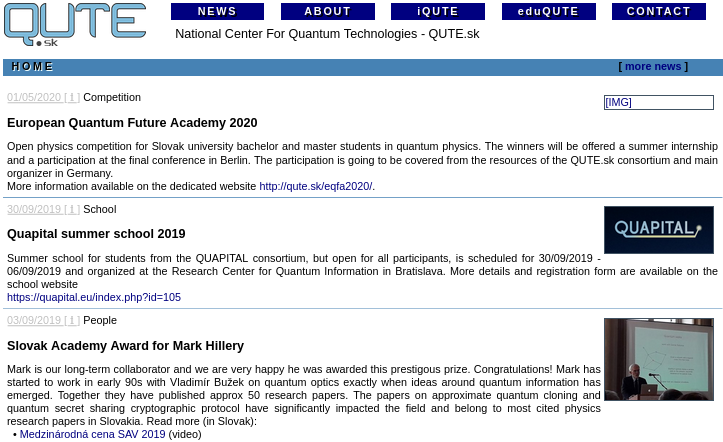 QUTE.sk webpage under reconstruction
We are actively working on the new visual of this web page and the actualization of the QUTE.sk webpage content.
Expected completion: 2022
---